Introduction. Taj Mahal sunrise tour brings you a chance to behold the beauty of the Taj Mahal in early morning with the very first sun rays touching the Taj Mahal. In this tour you don't have to stand anywhere in traffic jam on the way to Agra or way back to Delhi or even in the long queues at the entrance of Taj Mahal. Generally there are long queues at the entrance of the Taj Mahal but in sunrise you can skip that and this tour is very special for those who don't have much time to spend for sightseeing so just three hours drive to Agra early morning from Delhi and you can see the Temple of love not only you visit the Taj Mahal but the walled city Agra fort as well. Enjoy delicious breakfast in a five star hotel or the same. So be ready for your unforgettable experience of visiting the Taj Mahal in sunrise.
You want more info or Book this Private Tour. Send us a message.
WhatsApp # +91 895 895 6564
Email: TajMahal@booqify.com
Start. Start early at 3:00 AM. We will pick you from your hotel anywhere in Delhi or from the Airport. Enjoy a peaceful 3-hour ride to Agra in your private air-conditioned car. There will be a break for having tea/coffee or for using the restrooms.
Agra arrival. Arrive in Agra at 6:00 AM and meet your local guide. Proceed to the Taj Mahal. 
Highlights.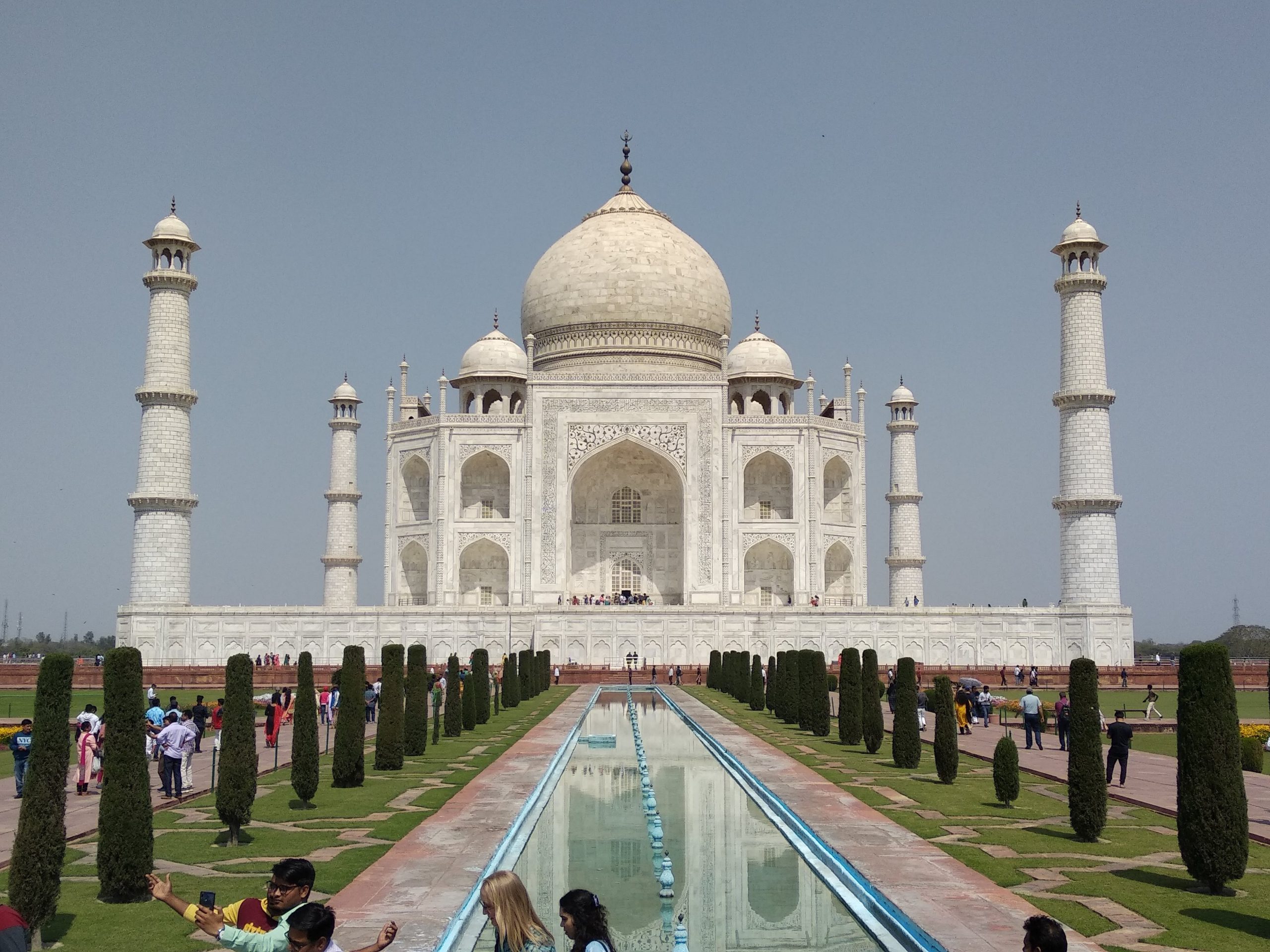 1. Taj Mahal. Explore Taj Mahal at sunrise and enjoy its most beautiful view at the best time possible. Your guide will give you all the information about this monument of love which was built by fifth Mughal emperor Shah Jahan in the memory of his beloved wife Mumtaz Mahal. The Taj Mahal is also known as a temple of love. It's a pilgrimage for lovebirds.
2. Exceptional cooking of Agra. Head to a five-star hotel or the same to have breakfast. Savor the delicious breakfast, and discuss local traditions, customs and the life of the Agraites with your private guide. After breakfast, we will proceed to the high red-walled city, the Agra Fort. 
3. High Red walled city. Explore Agra Fort which was built by the Great Mughal Emperor "Akbar", served as an official residence of the Mughal Emperors. See here, it's grand palaces, halls, mosques and landscaped gardens.
4. Some shopping. Enjoy some free time for shopping. Visit Agra's famous tea centre where one can taste all kinds of Indian teas and buy not only tea but textile, handicrafts and other souvenirs as well.
Finish. Say your goodbyes and return to Delhi. Transfer to hotel or airport upon arrival.
Pick up in an Air conditioning car from hotel or airport in Delhi
Breakfast in Agra
All toll taxes and parking fees
Fuel charges
Bottled water
Transfer to hotel or airport in Delhi
Monuments entrance tickets
Personal expenses
Tipping and gratitude
Anything what is not mentioned in includings
Taj Mahal entrance cost 1300 rupees per head
Agra Fort entrance cost 600 rupees per head
Entrance to monuments free for children under 15 years
Exchange rate calculator click here
You want more info or Book this Private Tour. Send us a message.
WhatsApp # +91 895 895 6564
Email: tajmahal@booqify.com